"
Hello, my fellow wiki users! Considering the COVID-19 pandemic going on, which has resulted in many governments around the world enacting emergency measures and establishing quarantine/isolation policies, I wanted to take a quick second to let everyone know that this fandom wiki/community is a safe-place for you to visit. Whether it be to just browse what's been created by our community's members or to make a storyline/character of your own, you are all welcome to partake in the creative fun and love for this series. Furthermore, with isolation measures in place, I want to encourage everyone to look after their mental health. If you feel you are struggling in these difficult times, please call a mental health line, or find a support group online <3. Overall, I hope everyone is safe and healthy, and so are your families.
"
"
Welcome to The Vampire Diaries & Originals & Legacies Wiki! This is a place where everyone can come to create a character and new universe. Be as creative as you want... or even simply change the storyline of the show/books for your OC.
"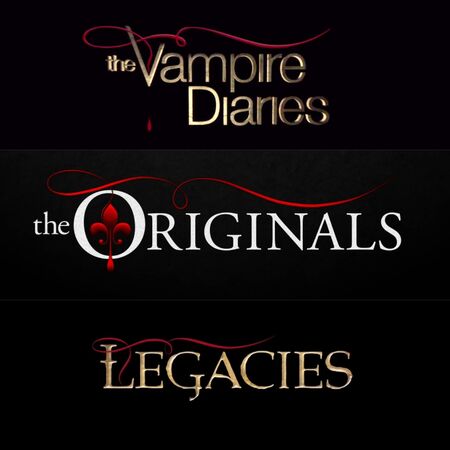 "
You want a love that consumes you. You want passion and adventure, and even a little danger... I want you to get everything you're looking for. But for right now, I want you to forget that this happened. Can't have people knowing I'm in town yet. Goodnight, Elena.
"

— Damon Salvatore, the Vampire Diaries Season 3 Episode 22: "The Departed."
"
We arrive into this world as innocents. Wide eyed and vulnerable. It is the job of our parents to nurture and protect us.
"

— Niklaus Mikaelson, The Originals Season 2 Episode 8: "The Brothers that Care Forgot."
"
It's my job to bust my ass until you see me as someone to confide in. … I'm not going to be afraid of losing you anymore, Hope, because I'm going to be the guy who always fights to find you again.
"

— Landon Kirby, Legacies Season 1 Episode 9: "What Was Hope Doing In Your Dreams?"
Who is your favourite Legacies character?
---
Welcome to The Vampire Diaries Fanon
---
A place to create your own OC!
From a Fan-Fiction? Roleplay? All are welcome
Welcome to Wikia's fansite dedicated to the bestselling books and hit CW series, The Vampire Diaries, The Originals and Legacies. .
We are currently editing over 105 articles. Please join in adding a page for your character! :)

---

Rules for the Wiki

---

On the Tumblr Roleplay wiki there are only 4 rules:

1. Canon characters and lore pages (or any other pages others might want to make their own version) must have your username in brackets in the title [e.g. "Stefan Salvatore (Joe/Mary Smith)"]. This is so if someone else comes along to make the character they can have their own version.
2. Don't copy ideas, characters, graphics or text from people unless you've asked them.
3. Don't modify other peoples' characters unless they've asked you to.
4. Keep it civil; keep it nice. The old golden rule applies: If you have nothing nice to say, then don't say anything at all.
If you break a rule, you will get a polite reminder the first time; a temporary block if you continue to do it; and if you persistently do it, then a ban.


NOTE: Please report any behaviour that is unwelcome.

---

Affiliates

---




---

Admins

---

If you run into any issues, technical, format-y or otherwise do not hesitate to talk to these people about any issues you might be having, and we'll get back to you pronto. I can't promise the issue will be solved :( Because I [Yuki] am also still learning the ropes of this site, though I promise to do everything within my ability to help.

Also, due to the lack of admins on this website or anyone helping to manage it, I [Yuki] am taking applications for jobs to help manage this wikia. You have to be fully active, or at least semi-active, to apply and be a part of the community as well. You must respect the rule listed on this page as well. To apply, drop me a message on my message wall for the position you want, your skills, and why you think you would be a good fit.

NOTE: Positions include: Admin and Bureaucrat (to help with page deletion requests and formatting of templates, bug fixing, etc.).

NOTE: None of our admins are officially affiliated with The Vampire Diaries, The Originals, Legacies, or the actual wikia so our advice/insight on errors on the actual site/show will be limited. We can attempt to get information for you, but generally any information we have will be highlighted in an update on your notifications in the top right.

Key:


| | |
| --- | --- |
| Bold | Active |
| Italics | Semi Active |
| Normal | Inactive |

Admin
Job/Roles
Contact
Personal Social Media (if available)
(emergency contact only)
Our Fanon Wiki
M.J. Daniels
Former Bureaucrat and Admin/Rights removed due to inactivity.
N/A
Here
Yuki
Admin/Bureaucrat, Infobox requests, abuse reports,
page deletion requests, format advice,
general support, bug fixer.
Here
Here
VelaCassiopeiaMalfoy/JuLy-is-life
Admin/Bureaucrat, Infobox requests, abuse reports,
page deletion requests, format advice,
general support, bug fixer.
N/A
Here




---

Latest Activity

---
Community content is available under
CC-BY-SA
unless otherwise noted.